Life's been trucking on and I have been a bit out of touch lately.  I must apologize.  

Dear friends, I folded the LLC I had based my solo label on and I am in the process of trying to recreate myself as an artist I can feel is relevant.  The face of the indie music industry has changed and I find myself a little lost.  Do I release what I have recorded now
for free?  (I went to a Rick Springfield concert recently and he spoke of an album HE WAS RELEASING FOR FREE.  ???????) 

What do I do next?  Do I go on Kickstarter.com and try to raise money to do the next project?  Do I fund it myself knowing it will be a vanity project at the very most?  Do I let my blues band leader (who I respect and love) just take the reins and I let go?  It is a disconcerting place to be and I did not want to air this all on Facebook because to me it sounds more than a bit like whining.   And I know I have dropped the promotional ball, because as soon as I figured out my sales were directly proportional to that amount I spent on promotion, I backed away. To me it was an insult.  But maybe that's just my Italian side showing...

When I started this singing and recording endeavor the landscape was a bit different.  Not too long out of high school, I found a home in one of the greatest show bands of the Tri-State club circuit and it raised the bar so very high perhaps I became spoiled.  We were divas with a dressing room.  I did a stint in 1989 and then again in 1999 through late 2001.
No matter where we went we were taken care of most adeptly by a wonderfully annoying manager named Tom Nigra. He always called ten minute warning as we took the stage on gigs that were always packed and stellar.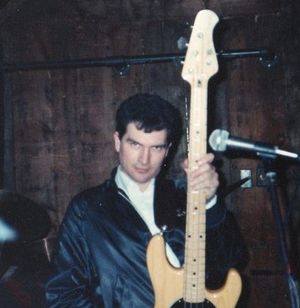 What followed after that first stint in 1989 was a brief period singing backing vocals with some major artists, ala "20 Feet From Stardom."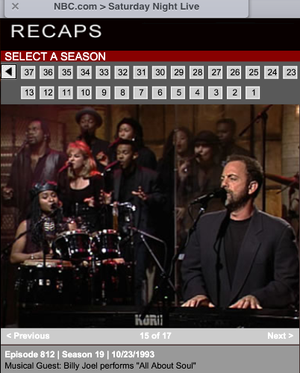 Then we had a European record deal with a band I co-founded with the Music Coordinator from Saturday Night Live, John Zonars - who is an amazing songwriting talent.  He is shown below at my right hand.  At my left hand is bassist Jason Bitonti and drummer Pat Petrillo. The band called Broad and the album "Human Conflict."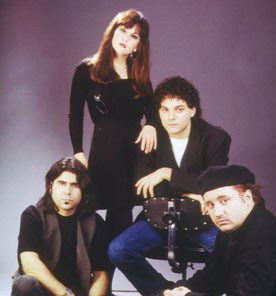 After that, I did another brief stint with The Party Dolls, then formed my own label called Any Other Name Music.  My first album when I went solo recouped and made some money.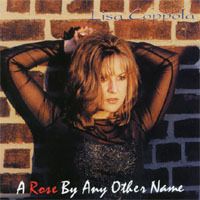 Fast forward a few years later and I can't really make sense of a whole lot.   I am only truly sure of two things:  One, there are certain people I love, so I am going to keep making music with them.  Second, I have no idea where my musical career is going to go from here.  But I am still compelled to sing and make music.  Hopefully I will either make music or sing to you one day.  Whatever it is, I hope our paths cross. 

As Stephen Colbert said tonight, "If you're not killing anybody, you're definitely on the right side."  I know - funny, but not funny.  But that is where we are today.  Be kind to one another.  Much love, Lisa