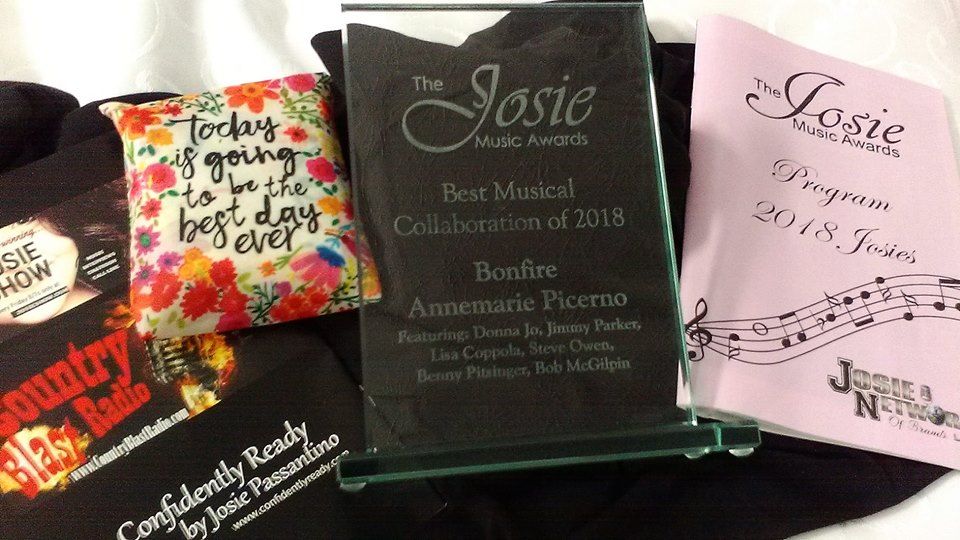 Congratulations, Annemarie Picerno and all of us for winning the 2018 Josie Award for Best Musical Collaboration for "Bonfire", Annemarie's beautiful composition that I had the fantastic good fortune of singing shared lead and harmonies on. 
Kudos to the entire team: Gene Pierro for inspiring the song, Bob McGilpin for his Producer skills, Jimmy Parker, Steve Owen, Benny Pitsinger and Donna Carroll, (my fellow ensemble singers). 
What a blast of a day recording it and what a message the song brings to a world that really needs it. 
Being a 2017 JMA winner for Best Modern Country song by a Female artist, a special to thank you Josie Passantino & Tinamarie Passantino for helping independent artists like you do. We're so grateful.